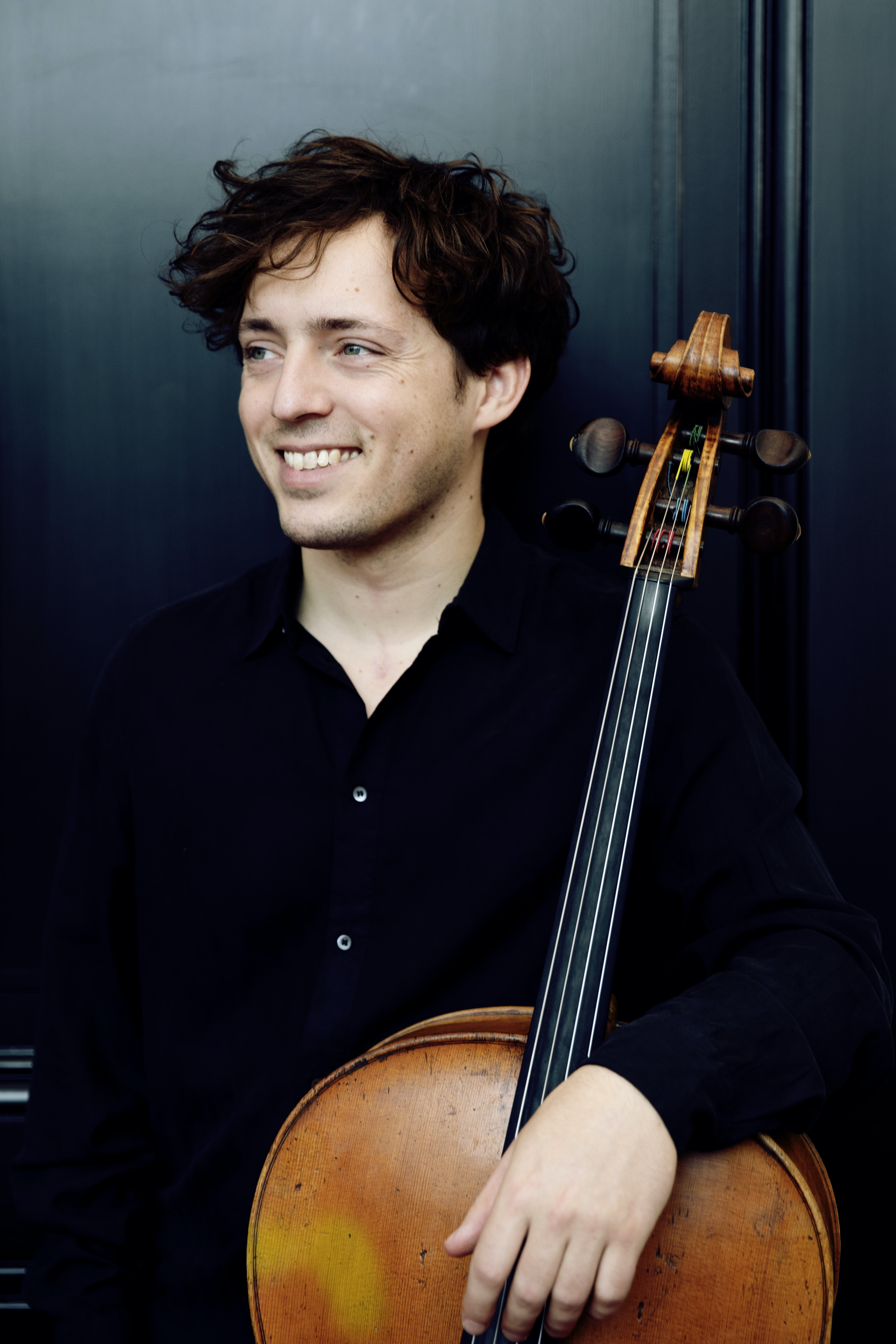 ©Sarah Wijzenbeek
Pieter de Koe (born in 1994) is a passionate chamber musician and the co-founder of the promising Animato Quartet. He is also an initiator of his own productions and various cross-arts collaborations.
"There is no distance between him and the music. When he plays, his heart, soul, and body become one. He enchants the audience with it." - AVROTROS Klassiek Magazine
Some recent highlights with the Animato Quartet include winning the Dutch Classical Talent Audience Award, being a laureate at the International Joseph Joachim Competition and the Banff International String Quartet Competition, participating in the Verbier Festival Academy, and performing with his quartet as a soloists with the Netherlands Chamber Orchestra at Tivoli Vredenburg and the Concertgebouw Amsterdam. Pieter also performed Johan de Meij's Cello Concerto at Castellum Hoge Woerd and was part of Februari Festival, Stift Music Festival and Kronos 50 For the Future Festival. 
The upcoming season highlights include the premiere and tour of his project "Suite B." featuring Benjamin Britten's Solo Cello Suites and dancer Uri Eugenio. With the quartet he will also be performing at the Amsterdam String Quartet Biennale, the Concertgebouw Amsterdam with Jelmer de Moed, a concert series in Germany with Nils Mönkemeyer, and participate in the prestigious Concours de Genève String Quartet 2023. 
Pieter has been awarded prizes at competitions such as the Prinses Christina Concours, Trondheim International Chamber Music Competition, the Vianna Music Competition, as well as the Cultuurfonds Young Talent Award and the Kersjes Stipendium. He studied at the Royal Conservatory of The Hague and the Hochschule für Musik Freiburg, under the guidance of Monique Bartels, Michel Strauss, and Jean-Guihen Queyras. Pieter's dedication to chamber music led him to become a member of both the European Chamber Music Academy and the Dutch String Quartet Academy, where he studied with Eberhard Feltz, Hatto Beyerle, and Marc Danel.
Pieter plays a beautiful Johannes Theodorus Cuypers cello (1775-1780) build in the Hague, provided to him by the National Musical Instruments Fund.