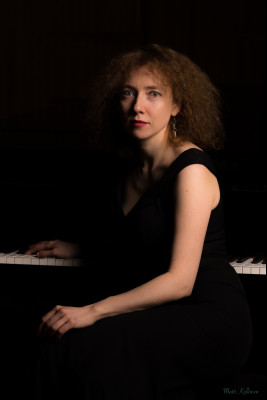 @ Matti Kyllönen
Die estnische Pianistin Irina Zahharenkova ist eine der größten ihres Faches in ihrer Generation. Sie gewann erste Preise in großen Wettbewerben wie den J.S. Bach Wettbewerb in Leipzig 2006, den Internationalen George Enescu Wettbewerb in Bukarest, 2005,  und 2008 gewann sie einen Preis in der Artur Rubinstein Piano Master Competition in Tel Aviv.
Irina Zahharenkova machte ihren Master in Musik in der estnischen Akademie für Musik und Theater bei Prof. Lilian Semper und in der Sibelius-Akademie in Finnland bei Prof. Hui-Ying Liu-Tawaststjerna. Zusätzlich zum Klavier erkundete sie auch alte Tasteninstrumente und studierte Cembalo bei Prof Maris Valk-Falk und Fortepiano bei Prof Pekka Vapaavuori. Auch mit der Alten Musik gewann sie viele Preise, so z.B. in Prag 2005 als Cembalistin und in Brügge als Fortepianistin 2004. Häufig gibt sie Solokonzerte in Europa und Japan wie unter anderem beim Klavier Festival Ruhr , beim Spoleto Festival in Italien oder beim Kuhmo-Kammermusikfestival in Finnland. Als Solistin trat sie auf mit dem Orchestre de la Suisse Romande, dem Orchestre National de Lorraine, dem Israel Philarmonic Orchestra, dem Pilsen Philharmonic Orchestra, dem Helsinki Philharmonic Orchestra, dem Prague Chamber Orchestra, dem Estonian National Symphony Orchestra und anderen. Sie spielte unter Dirigenten wie  Juha Kangas, Dmitri Alexeev, Leif Segerstam, und Patrick Gallois. Ihr Repertoire umfasst eine große Spannweite vom Barock bis zur zeitgenössischen Musik.
Abgesehen von ihren Konzertaktivitäten ist Irina Zahharenkova auch Klavierlehrerin  an der estnischen Akademie für Musik und Theater und an der Sibeliusakademie in Finnland und sie ist als Begleiterin an der Akademie für Musik und Tanz in Kuopio, einem Zweig der Savonia University of Applied Sciences.
Im Jahre 2010 kamen zwei Aufnahmen heraus: Eine Live DVD Aufnahme vom Glasperlenspiel Festival in Tartu, Estland, wo sie in einem Konzert auf dem Cembalo, dem Fortepiano und auf einem modernen Flügel spielte und eine CD mit den Goldbergvariationen. Ihre Aufnahme mit Scarlatti Sonaten von 2012 bekam hervorragende Kritiken.
https://www.irinazahharenkova.com
Irina Zahharenkova is one of the most outstanding keyboard performers of her generation to emerge from Estonia today.
She has won first prizes from major international piano competitions as the International Johann Sebastian Bach Competition (Leipzig, Germany – 2006), Alessandro Casagrande International Piano Competition (Terni, Italy – 2006), International Competition George Enescu (Bucharest, Romania – 2005), and Jaén International Piano Contest (Jaén, Spain – 2004).
In 2008 Irina Zahharenkova became prize-winner at Artur Rubinstein Piano Master Competition in Tel Aviv, Israel.
Irina Zahharenkova obtained her Master of Music degree in Estonian Academy of Music and Theatre with Prof. Lilian Semper and in Sibelius Academy in Finland with Prof. Hui-Ying Líu-Tawaststjerna. In addition to piano she explored early keyboards, studying harpsichord with prof. Maris Valk-Falk and fortepiano with Prof. Pekka Vapaavuori.
Irina Zahharenkova has also been a laureate in Prague Spring competition in Czech Republic (2005) – as a harpsichordist and in Festival van Vlaanderen competition in Bruges, Belgium (2004) – as fortepianist.
She was a winner of 2007 Borletti-Buitoni Trust Fellowship Award.
Performing frequently in solo piano and harpsichord recitals in Europe and Japan, Irina Zahharenkova has played among others in Klavier-Festival Ruhr in Germany, Spoleto Festival in Italy, Kuhmo Chamber Music Festival in Finland, Bergen International Festival in Norway and others. As soloist she has appeared with Orchestre de la Suisse Romande, Orchestre National de Lorraine, Israel Philarmonic Orchestra, Pilsen Philharmonic Orchestra, Helsinki Philharmonic Orchestra, Prague Chamber Orchestra, Estonian National Symphony Orchestra, Sinfonia Finlandia and others, played with such conductors as Juha Kangas, Dmitri Alexeev, Leif Segerstam, Patrick Gallois.
Her repertoire encompasses a wide range of musical styles from baroque to contemporary.
Apart from concert activities Irina Zahharenkova is teaching piano in Estonian Academy of Music and Theatre and Sibelius Academy and working as accompanist in Kuopio Academy of Music and Dance (branch of Savonia University of Applied Sciences).
In 2010 Zahharenkova had two recordings released: DVD by Estonian Record Productions, recorded live at Glasperlenspiel Festival in Tartu, Estonia, where she gave a recital playing harpsichord, fortepiano and modern piano, and Bach Goldberg Variations CD recorded by Classical Records in Moscow. Her recording of Scarlatti Sonatas (Classical Records) released in spring 2012 has got very positive reviews.
COMPETITION RECORD
– V Prize. Artur Rubinstein Piano Master Competition 2008 (Tel Aviv, Israel)
– VI Prize. Maj Lind International Piano Competition 2007 (Helsinki, Finland)
– I Prize and Audience Prize. The International Johann Sebastian Bach Competition 2006 (Leipzig, Germany)
– I Prize and two Special Prizes (the best interpretation of a Mozart Piano Sonata and that of a work by A. Casagrande). The Alessandro Casagrande International Piano Competition 2006 (Terni, Italy)
– IV Prize. Villa-Lobos International Piano Competition 2006 (Sao Paulo, Brazil)
– III Prize. Geneva International Piano Competition 2005 (Geneva, Switzerland)
– I Prize and Special Prize for the best interpretation of Enescu's Piano Sonata. The International Competition George Enescu 2005 (Bucharest, Romania)
– III Prize and Special Prize for the best interpretation of compulsory contemporary piece. "Prague Spring" International Harpsichord Competition 2005 (Prague, Czech Republic)
– II Prize and two Special Prizes (the best interpretation of the compulsory contemporary piece and that of a French work). The Epinal International Piano Competition 2005 (Epinal, France)
– III Prize. Festival van Vlaanderen International Fortepiano Competition 2004 (Bruges, Belgium)
– I Prize, Audience Prize and Special Prize for the best interpretation of the compulsory contemporary piece. The Jaén International Piano Contest 2004 (Jaén, Spain)
– II Prize and Special Prize for the best interpretation of M.K. Ciurlionis's works. The M.K. Ciurlionis International Piano Competition 2003 (Vilnius, Lithuania)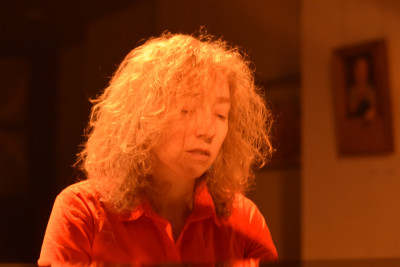 ©Aare Tammesalu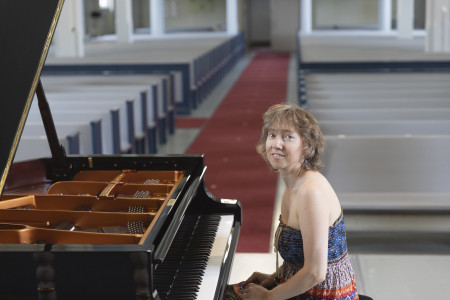 Irina Zahharenkova, Klavier, Cembalo
@Kuhmo Chamber Music/Stefan Bremer