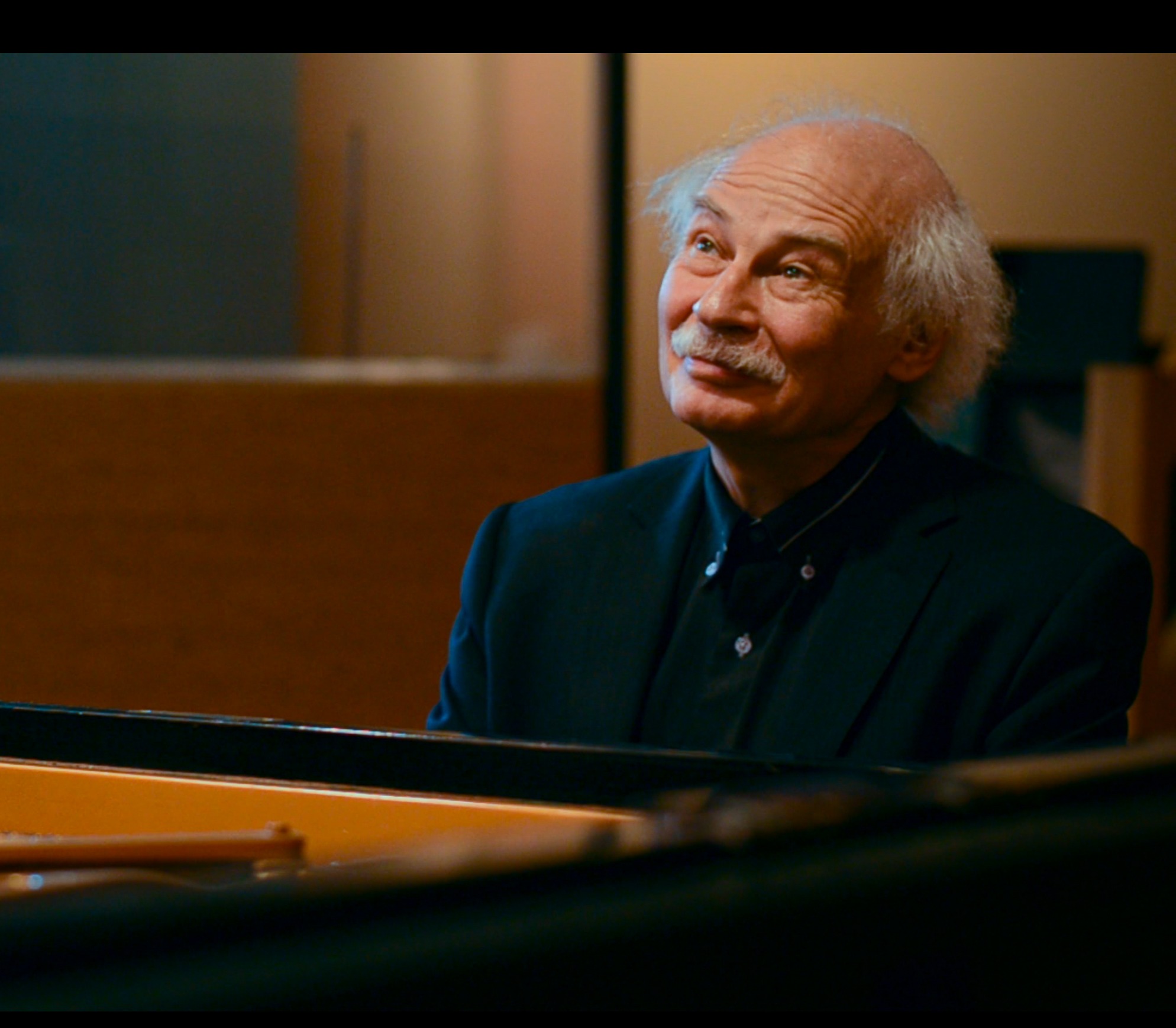 ©Nicholas Santangelo Schwartz
Borys Fedorov, Composer in Residence
Der Pianist Borys Fedorov machte sein Konzertexamen im Fach Klavier am Tschaikowski Staatskonservatorium in Moskau mit Auszeichnung im Jahre 1983 bei Prof. Axelrod. Für mehr als 30 Jahre war er dann Professor für Klavier am Staatskonservatorium und am Lysenko Musikkolleg für hochbegabte junge Talente in Kiew.
Fedorov ist ein Konzertpianist mit außergewöhnlich kreativen Begabungen, dessen Repertoire Werke von Komponisten vieler Stilrichtungen umfasst und hat zahlreiche internationale Preise gewonnen wie etwa den Spezialpreis für zeitgenössische Musik in Porto, Portugal, 1993 und den Grand Prix beim Regina und Wladimir Horowitz Memorial Festival 1995 in Kiew. Im Jahre 2020 entdeckte er bei sich ein bis dahin verborgenes Talent und eine Passion für das Komponieren. Seine neuesten Werke  wurden bereits im Niederländischen Rundfunk gesendet und beim internationalen Stift Festival aufgeführt. Immer wurden sie mit großem Enthusiasmus aufgenommen.
 Seit 1994 spielt Fedorov regelmäßig in der Ukrainischen Staatsphilharmonie als Solist und mit verschiedenen Orchestern, wie etwa dem Ukrainischen Nationalorchester unter V.Sirenko oder dem Symphony Orchestra of Samara unter Mikhail Shcherbakov. Kürzlich trat er auch mit seiner Tochter Anna Fedorova in Amsterdam auf, ferner regelmäßig als Solist in Beijing oder der Hunan Provinz in China, in Russland und in der Ukraine und machte viele Aufnahmen mit dem Ukrainischen Rundfunk und Fernsehen. Seine zahlreichen Aufnahmen umfassen u.a. Werke von Scarlatti, Debussy, Ravel und Rachmaninoff und viele ukrainische Komponisten wie Lysenko, Schurovsy und Silvestrov. Oft war er Jury Mitglied in Wettbwerben, z.B. in Lugansk (2000), Krivoy Rog und Odessa.
Als Lehrer ist Fedorov extrem erfolgreich und seine Schüler machen eindrucksvolle Karrieren rund um die Welt. Während ihres Studiums bei Fedorov gewannen seine Studenten 50 prestigeträchtige internationale Preise und spielen heute in allen denkbaren Konzertsälen der Welt.
Neben vielen Meisterkursen in verschiedenen Städten der Ukraine, der Niederlande, Chinas und Griechenlands war er auch Künstlerischer Leiter des Musikfestivals "Young Concert Pianists of Georgia  and Ukraine" zur Feier des georgischen Unabhängigkeitstages 2007 im großen Saal der Nationalphilharmonie.
Im Jahre 2020 erhielt Fedorov den Titel eines "Honorary Artist of Ukraine", überreicht durch den Präsidenten der Republik, für zahlreiche künstlerische Leistungen und wertvolle Beiträge zum kulturellen Leben in der Ukraine
Borys Fedorov is an internationally celebrated pianist, composer and pedagoge. Having been a professor at the National Conservatory in Kiev for more than 30 years, he is now a professor at the Davidsbündler Music Academy as well as the Amsterdam Conservatory Sweelinck Academy. His works are performed by a number of top artists at international music festivals and concert series in Europe and abroad.
 Since 1994, Borys Fedorov regularly appeared in the National Philharmonic of Ukraine as soloist and with orchestras. Among orchestras he has performed with are the Porto Symphony Orchestra, conducted by K. Goleminov, the Symphony Orchestra of Samara conducted by Mikhail Shcherbakov, National Orchestra of Ukraine under the baton of V. Sirenko, and many others. Recently, he has also performed in a piano duo together with his daughter, Anna Fedorova, at the Grote Zaal of the Amsterdam Concertgebouw and gave a series of solo recitals and masterclasses in Beijing and around the province of Hunan in China. He regularly performs solo recitals across Ukraine and Russia, having recorded numerous times with the National Television and Radio Company of Ukraine. His recordings include works by Scarlatti, Haydn, Debussy, Ravel, Albeniz, Rachmaninoff, Messiaen, and a large number of Ukrainian Composers such as M. Lysenko, Y. Schurovsky, and V. Silvestrov. He was also a jury member in the Sacred Music Competition (Lugansk, 2000), the regional piano competition in Krivoy Rog, and the Silver Note Competition in Odessa.

     As an extremely successful pedagogue, many of Borys' students are now developing impressive careers around the world. Some of his former students are Vadim Kholodenko, Denis Zhdanov, Anna Fedorova, Sasha Grynyuk, Margarita Golovko and others. During their studying with Borys Fedorov, his numerous students have won over fifty prizes at such international piano competitions as the International Chopin Competition in Moscow (Russia), the Vladimir Horowitz piano competition (Kiev, Ukraine), The E. Gilels Piano Competition (Ukraine), The Maria Callas Piano Competition (Greece), the Smetana International Piano Competition (Czech Republic), the McKenzie Award (USA), the Mendelssohn Competition (Italy), the Maria Canals Competition (Spain) and many others. His students perform regularly in the most prestigious concert halls around the world, such as the Concertgebouw Grote Zaal (Amsterdam, the Netherlands), Carnegie Hall in New York, Zurich Tonhalle, the World Forum Theatre (The Hague, the Netherlands), De Doelen (Rotterdam, the Netherlands), Tokyo Bunka Kaikan, Salle Cortot (Paris, France), the Rustaveli Theater (Tbilisi, Georgia), Odeon Iroda Atichnoho (Athens, Greece), National Tchaikovsky Concert hall (Moscow, Russia), Palacio de Bellas Artes (Mexico City, Mexico), Rhein Mosel Halle (Koblenz, Germany), Warsaw Philharmonic (Poland) and others.

     Apart from regularly conducting masterclasses in various cities of Ukraine, Netherlands, China and Greece, he was also artistic director of the Music Festival Young Concert Pianists of Georgia and Ukraine, held at the big hall of the National Philharmonic, a celebration of Georgia's Independence Day (2007). In 2020 Borys has received a title of Honorary Artist of Ukraine, awarded by the president of the country for numerous artistic achievements and valuable input into the cultural life of Ukraine.