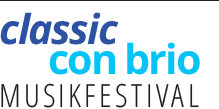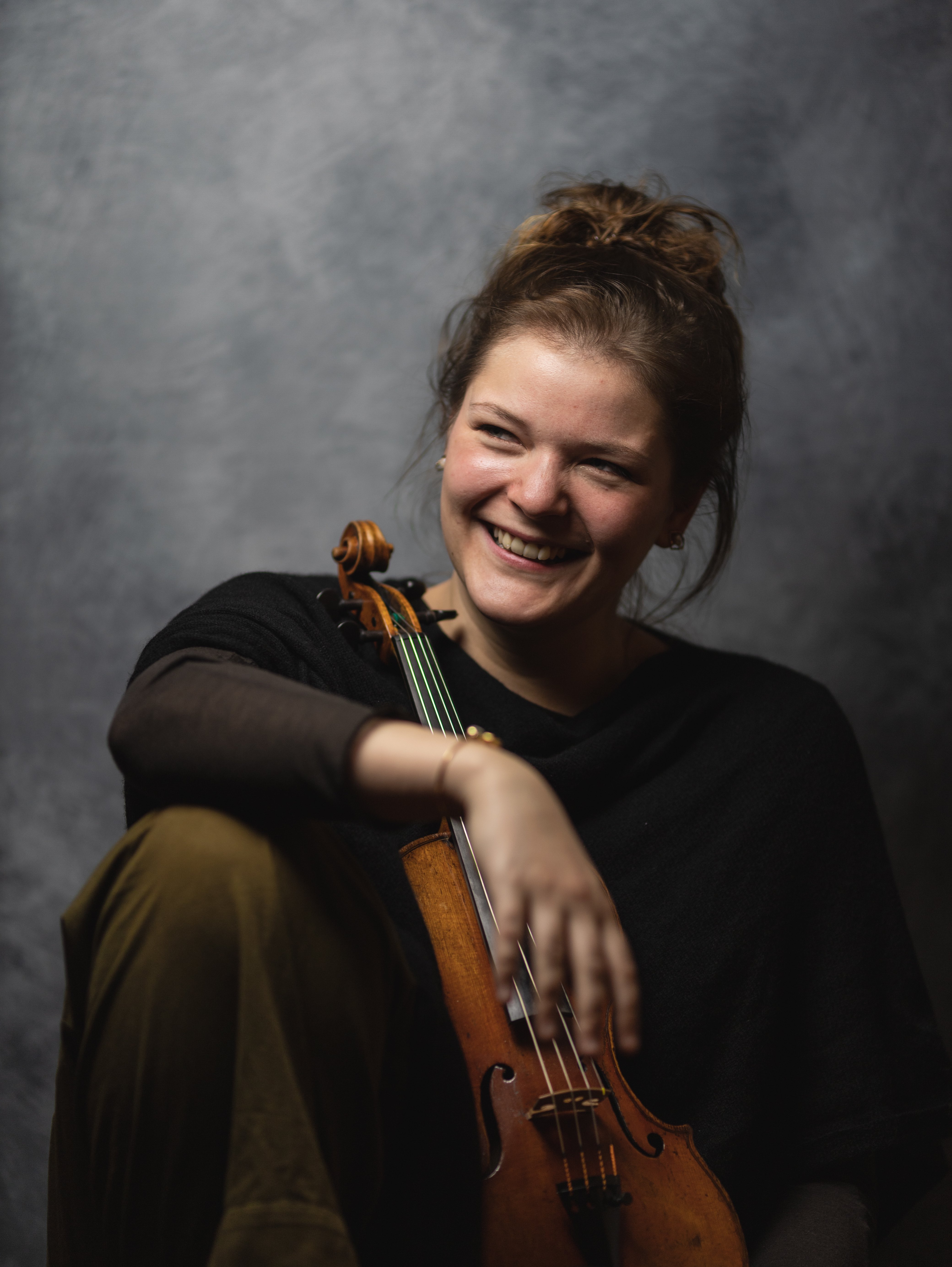 ©Olivia Da Costa
Maja Horvat teilt die höhere Kraft der Musik in ihren Auftritten, damit jeder in der Kunst Trost finden kann. Sie erkundet die Magie ihres Instruments, gibt zeitgenössischen Stücken einen guten Start ins Leben und spielt unbekannte Schätze des 20. Jahrhunderts ebenso wie gefeierte Meisterwerke.
Ihr Debüt in der Wigmore Hall gab Maja als erste Geigerin des Brompton Quartett, dessen Gründungsmitglied sie ist. 2019 wurde ihr der Emily-Anderson-Preis der Royal Philharmonic Society verliehen. Maja trat als Solistin mit Orchestern wie dem Slowenischen Philharmonischen Orchester, dem National Polish Radio Symphony Orchestra und dem Mendelssohn Chamber Orchestra auf und trat als Konzertmeisterin des Royal College of Music Symphony und Philharmonic Orchestra und des Echo Ensemble auf. Sie ist Tillett Debut Scheme Artist für 2022/23.
2022 schloss Maja ihr Studium am Royal College of Music London ab, wo sie mit international gefeierten Künstlern wie Maxim Vengerov, Alina Ibragimova, Ivry Gitlis, Nicola Benedetti, Daniel Rowland und Leonid Kerbel zusammenarbeitete.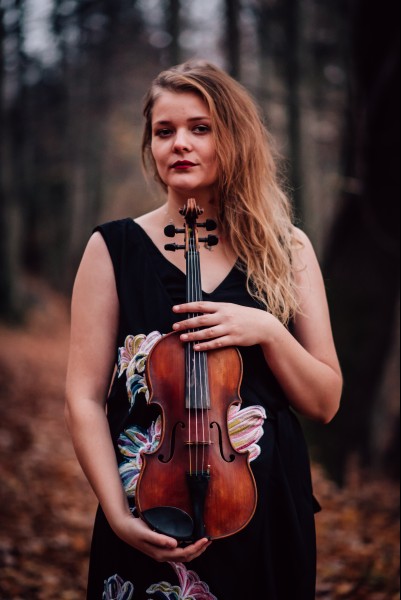 ©David Šavli



Curriculum
Maja Horvat communicates the spiritual power of music through her performances, offering joy and comfort which enable her audience members to develop their own unique and meaningful connection with the Arts. She explores the full range of magic and versatility of which the violin is capable through her work as a soloist, chamber musician and in collaboration with ensembles, orchestras and composers all over the world. While constantly exploring masterpieces of all eras, Maja's true passion is giving contemporary works a good start in life and finding fresh resonance in lesser-known gems of 20th-century repertoire.
​Maja gave her debut performance at Wigmore Hall in 2021 as first violinist of the Brompton Quartet, of which she is a founding member and with whom she gives frequent world premieres. They won the St. Martin-in-the-Fields Chamber Music Competition and have collaborated with record producer Andrew Keener and many currently active composer.  She has performed with some of the world's most prominent chamber musicians including Sir Andras Schiff, Tabea Zimmerman, Christian Tetzlaff,, Vladimir Mendelssohn and Thomas Carroll.
​In 2019 Maja was awarded the Royal Philharmonic Society's Emily Anderson Prize for an outstanding violinist. She has performed as a soloist with orchestras including the Slovenian Philharmonic Orchestra and Chamber Orchestra, the National Polish Radio Symphony Orchestra, Chamber Orchestra Mladi Solisti and the Mendelssohn Chamber Orchestra. She has appeared at festivals including the Tartini Festival, Stift International Music Festival, ChamberJam Düsseldorf and Festival Ljubljana. Among other accolades, Maja has won the Temsig Slovenian National Competition and the International Tartini Competition; she was awarded the Special Szymanowski Prize at the inaugural Karol Szymanowski International Music Competition. Maja is also an active orchestral member. She has performed as concertmaster of the Royal College of Music's Philharmonic and Symphony Orchestra, Fidelio Symphony Orchestra and the Echo Ensemble. She has played with Symphonisches Orchester der Jeunesse Leibnitz, Ljubljana International Orchestra the Symphony Orchestra at the Conservatory of Music and Ballet in Ljubljana.
​It was around the age of three that Maja felt sure that she wanted to dedicate her life to playing the violin. She finally began learning aged seven. Her first teacher was Bojan Ristić at the Music School Jesenice in Slovenia, where she later studied with Blanka Piotrovska. While still in Jesenice, Maja performed as a soloist in venues across Slovenia as well as in Austria, Germany, Croatia, Italy and the Czech Republic. In 2015 she graduated the Conservatory for Music and Ballet Ljubljana, where she learned with Volodja Balžalorsky. As a Victor and Lillian Hochhauser Scholar at the RCM in London, Maja studied with Daniel Rowland and Leonid Kerbel while participating in masterclasses with internationally-acclaimed performers such as Maxim Vengerov, Nicola Benedetti, Ivry Gitlis, Saewon Suh, Anton Martynov, Vasilij Meljnikov, Igor Ozim and Wonji Kim Ozim. In June 2022 she finished her Artist Diploma studies at the RCM under the tutelage of Alina Ibragimova.
'One of the most talented, truly charismatic violinists I have come across, with a rare personal voice and a huge passion for music and the violin.'
Daniel Rowland
'She showed that if you want, everything can be turned into music.'
Julia Brodowska
Maja achieves a high level of musicianship not only due to her talent but also thanks to her full commitment, curiosity, perseverance and creative approach.'
Leonid Kerbel