Levan Tskhadadze, Klarinette
Levan Tskhadadze, Klarinette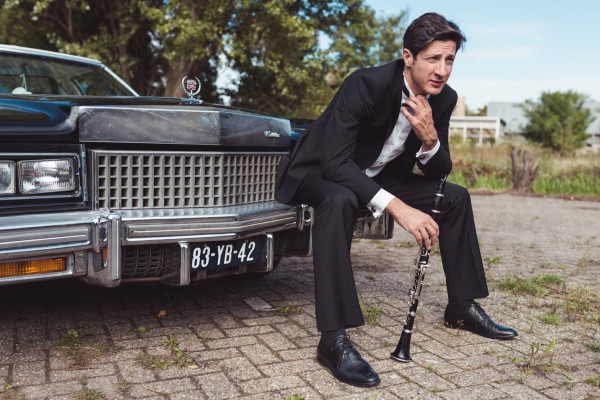 ©Christopher Pugmire
Der georgische Klarinettist, Gründer und Künstlerische Leiter des Tifliser Bläser Festivals Levan Tskhadadze ist einer der führenden Musiker seiner Generation.
Er ist ein passionierter Kammermusiker und trat zusammen mit Künstlern wie Radovan Vladkovic, Sergio Azzolini und Maurice Bourgue und Ensembles wie dem Georgischen Staatsquartett, dem Doric Quartett, dem Quatuor Arod, den Salzburger Kammersolisten und vielen anderen auf.
Als Solist und Dirigent arbeitet Levan ständig mit georgischen Orchestern zusammen. Er ist Gründer von vielen Lernprojekten in seinem Heimatland.
2016-2017 coachte er als Gastlehrer die Bläsersektion des Tifliser Studentenorchesters. Er gab Meisterkurse in der Krakauer Musikakademie, im Staatskonservatorium Eriwan und bei den Immlinger Festspielen.
Er  ist auch regelmäßig als Autor aktiv. Seine Forschungsartikel über Musik und Kultur wurden publiziert in verschiedenen Magazinen und Büchern wie Tabula und Memories of Tiflis. Auch gab er öffentliche Lehrstunden im georgischen Fernsehen.
2013 gründete er ein Duo mit einem niederländischen Musikpreisgewinner, dem Gitarristen Izhar Elias, mit dem er kürzlich das  CD-Album "Carrousel"
veröffentlichte.
2017 spielte er als Dirigent mit der Sängerin Corinna Ruba und der Georgian Sinfonietta seine eigenen Transkriptionen von Schubertliedern ein.
Seine Aufnahmen und Interviews werden regelmäßig von europäischen Radio- und Fernsehstationen übertragen.
Funder and Artistic Director of the Tbilisi Wind Festival, Georgia clarinetist Levan
Tskhadadze is considered as one of the leading musicians of his generation. Levan
is a passionate chamber musician and performced with such artists and
ensembles as Radovan Vladkovic, Sergio Azzolini, Maurice Bourgue, Georgian
State Quartet, Doric Quartet, Quatour Arod, Ruysdael Quartet, Salzburg Chamber
Soloists and many others.
As a soloist and conductor, Levan is permanently collaborating with Georgian
orchestras. He is founder of many educational projects in his home country . In
2016-2017 Levan was invited to coach the wind section of the Tbilisi Student
Orchestra as a Guest teacher. He gave master classes in Krakow Music Academy,
Yerevan State Conservatory and at Festspiele Immling.
Levan Tskhadadze is regularly active as a author of many articles. His research
columns about
music and culture were published in different magazines and books, such as
"Tabula" and
"Memories of Tiflis". Levan also gave public lectures on Georgian Television.
In 2013 Levan Tskhadadze formed a duo with a Dutch Music Award winner,
guitarist, Izhar Elias,
with whom he recently released a CD Album "Carrousel"
In 2017 he recorded another CD "Ganymed" as a conductor of his own
transcriptions of Schubert songs with the singer Corinna Ruba and Georgian
Sinfonietta.
His recordings and interviews are regularly broadcasted in European radio and TV
stations.